Tarana Burke
Tarana Burke is an African American civil rights activist. She is most well-known as the founder of the "Me Too" movement in 2006 which has blossomed into a worldwide campaign to raise awareness about sexual harassment, abuse, and assault in society. In 2017 Burke and other influential female activists were named "the silence breakers" by Time magazine. She currently serves at the Girls for Gender Equity in Brooklyn as its senior director.
Burke originally coined the phrase "me too" while working at Just Be Inc., a nonprofit she founded in 2003 that focused on the overall well-being of young women of color. Burke was talking with a girl who revealed that her mother's boyfriend had been sexually abusing her. Burke was left searching for the right words to help empathize with the countless women and young girls who have disclosed their experiences to her. Ever since, Burke has shared the message with survivors everywhere: "You're not alone. This happened to me too." From this point forward, "me too" helped Burke shape her life-long campaign for activism to help girls and women who have experienced sexual harassment, abuse, or assault. In an interview with CNN, Burke stated:
"On one side, it's a bold declarative statement that 'I'm not ashamed' and 'I'm not alone.' On the other side, it's a statement from survivor to survivor that says, 'I see you; I hear you; I understand you and I'm here for you or I get it.'"
Burke is keenly aware of the pervasiveness of sexual abuse. She is a three-time survivor of sexual assault herself. Burke's early activism work with girls in Tuskegee, Alabama revealed the all-too-common story of abuse in these disadvantaged girls' lives. In a room full of 30 girls, she expected around five or six "Me Toos." There ended up being 20. #MeToo
On October 15, 2017, at 4:21 p.m, actress Alyssa Milano used the social media platform, Twitter, to invite those who have experienced sexual harassment, abuse, or assault into a global fight for recognition. Milano's tweet went out just days after the New York Times' investigation into decades-long sexual harassment claims against Hollywood film producer Harvey Weinstein. In a matter of hours, #MeToo went viral all-over social media with millions of people sharing their own stories of sexual assault. In a few short days, 40,000 people had responded to Milano's tweet directly and more than 12 million people had used the hashtag across Twitter, Facebook and Instagram. The Me Too Movement was now global and survivors everywhere now had the words, the platform, and a voice to tell their stories.
Burke was surprised to see her phrase "me too" in a tweet by Milano and even more shocked by the enormous overnight following it received. She never thought in her wildest dreams that her work from over a decade ago would help millions of survivors worldwide.
In 2008, Burke moved to Philadelphia and worked at Art Sanctuary Philadelphia. Burke also served as a consultant for Selma (2014), the Oscar-nominated film about the 1965 Selma to Montgomery voting rights marches led by Martin Luther King, Jr. She is currently Senior Director at Girls for Gender Equity in Brooklyn and engages in public speaking events across the country promoting support for sexual assault survivors.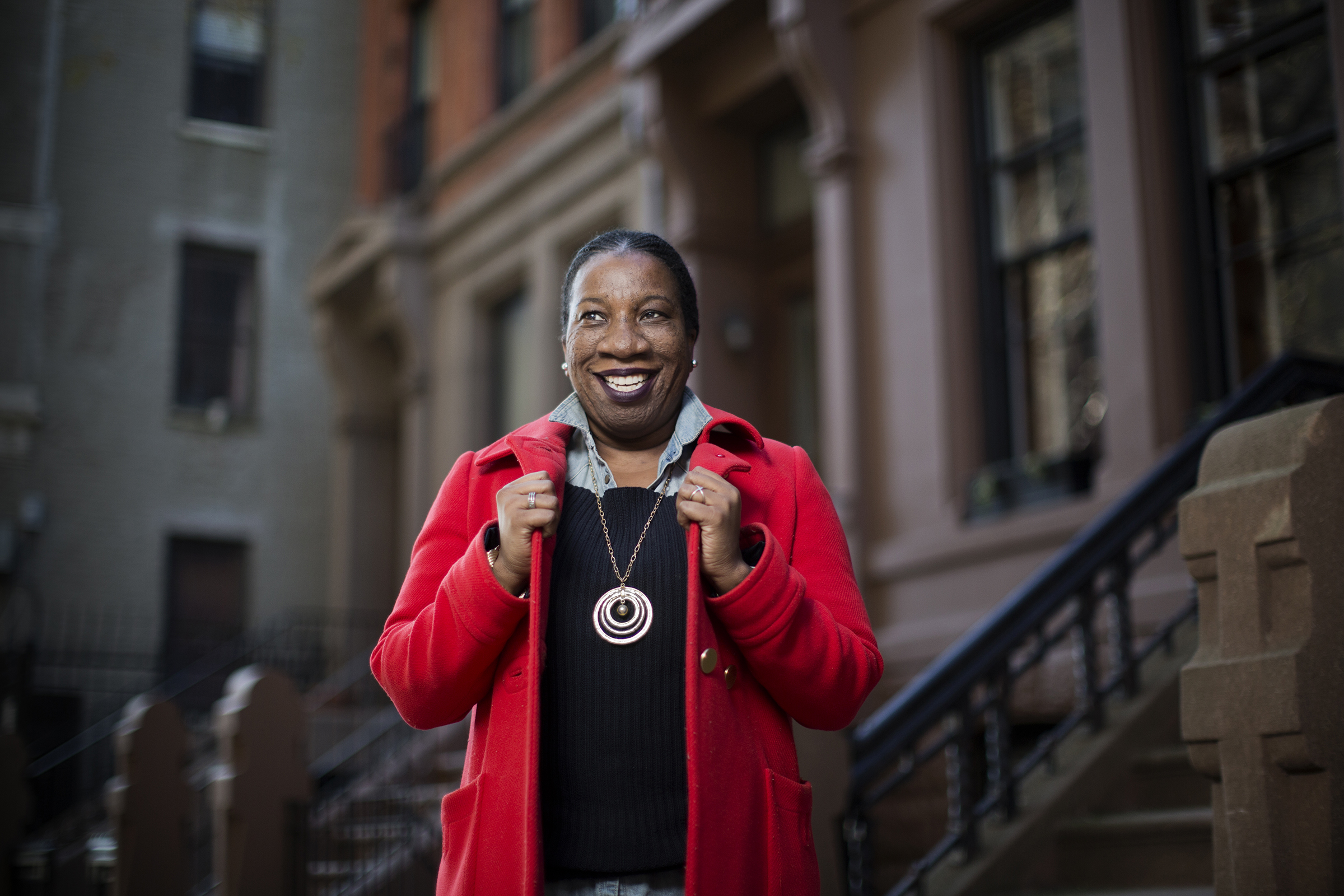 In 2018 Burke got the opportunity to release the ball drop-in Times Square on New Year's Eve. She also accompanied actress Michelle Williams to the 75th Golden Globe Awards in 2018. Both experiences gave Burke a media platform to continue to discuss the Me Too Movement. In 2018, Burke was the recipient of the VOTY (Voices of the Year) Catalyst Award from SheKnows Media.
On Valentine's Day 2020, Burke announced that she was engaged to a man whose identity she has kept private. "I've kept my relationship relatively private for a lot of reasons," she wrote on Instagram. "So much of my life is public now that it's nice to have something just for us. Also, years ago I went 'public' with another relationship and was so embarrassed when it ended, and I was faced with questions about it."