Mayor Hancock issues new mask orders, gatherings of 5 or less
Denver has issued new public health orders that require face masks in public outdoor settings as well as reduce group gathering limits from 10 to five people.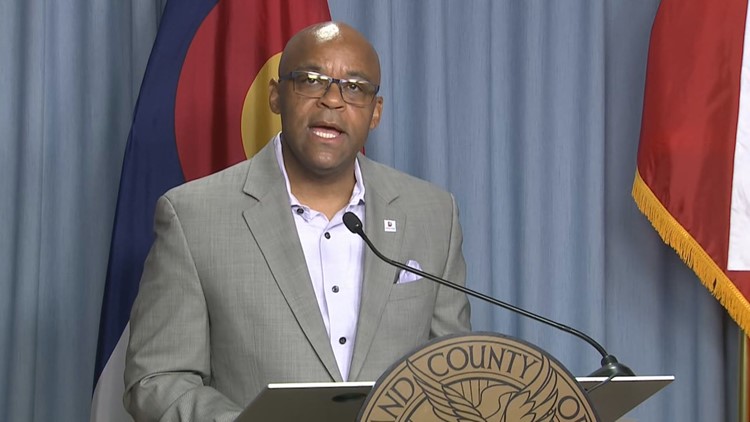 This comes amid an uptick in COVID-19 cases and hospitalizations in the city. The city had previously only required face masks be worn in indoor public settings.
"We are, as a county, brimming on the edge of a crisis that could further danger individuals' health as well as damage our economy," Denver Mayor Michael Hancock said during a news conference announcing the new public health orders.
The gathering restrictions do not apply to classroom settings or certain businesses, according to Denver Department of Public Health and Environment (DDPHE) Executive Director Bob McDonald. Younger Denver Public Schools students are slated to return to in-person learning after starting the semester remotely.
The gathering restrictions also don't apply to members of the same household if more than five people live there.
Households with more than five people will be allowed to continue to gather in places like parks, but they won't be allowed to have unrelated people join their group, McDonald said.
The city released the below graphic outlining its new public health orders:
"It's ok to go to a restaurant or play basketball in the park … as long as you adhere to the guidelines," McDonald said.
Hancock and McDonald cautioned that if cases continue to rise, the city could take further measures that could cause trouble for the economy.
"We will see reduced capacity for restaurants, last call for alcohol sales will be earlier, there will be reduced capacities for a wide-range of retailers and further restrictions on outdoor settings and indoor settings," McDonald said.
Hancock warned of a concerning increase in COVID-19 case rates during a news briefing on Monday.
"We've reached a fork in the road," Hancock said. "As we've all seen over the last month, our case numbers are continuing to increase at a concerning rate, especially here in Denver."
Hancock said Denver's seven-day average of daily case rates, which is at 127, are as high now as they were at the height of the pandemic in May. He said hospitalization rates have also risen steadily over the last several weeks.
"During the week of Oct. 3, our seven-day average of hospitalizations was at 126," Hancock said. "Today, just a week later, the average is 174 – a 37% increase."
According to the state's COVID-19 Dashboard, Denver's status is listed as "Safer-At-Home, Level 2: Concern." Hancock said the city could go back to a more restrictive Level 3 status if COVID-19 trends don't start to turn around.
"That means our capacity in restaurants, retail business, event spaces and personal services, among others get cut in half," Hancock said. "When so many business right now are struggling just to stay open, that would mean absolute devastation to those businesses."