Barack Obama
(born August 4, 1961)
Barack Obama was the 44th president of the United States, and the first African American to serve in the office. First elected to the presidency in 2008, he won a second term in 2012. The son of parents from Kenya and Kansas, Obama was born and raised in Hawaii. He graduated from Columbia University and Harvard Law School, where he was president of the Harvard Law Review. After serving on the Illinois State Senate, he was elected a U.S. senator representing Illinois in 2004. He and wife Michelle Obama have two daughters, Malia and Sasha.
Obama attended Occidental College in suburban Los Angeles for two years and then transferred to Columbia University in New York City, where in 1983 he received a bachelor's degree in political science. Influenced by professors who pushed him to take his studies more seriously, Obama experienced great intellectual growth during college and for a couple of years thereafter. He led a rather ascetic life and read works of literature and philosophy by William Shakespeare, Friedrich Nietzsche, Toni Morrison, and others. After serving for a couple of years as a writer and editor for Business International Corp., a research, publishing, and consulting firm in Manhattan, he took a position in 1985 as a community organizer on Chicago's largely impoverished Far South Side. He returned to school three years later and graduated magna cum laude in 1991 from Harvard University's law school, where he was the first African American to serve as president of the Harvard Law Review. While a summer associate in 1989 at the Chicago law firm of Sidley Austin, Obama had met Chicago native Michelle Robinson, a young lawyer at the firm. The two married in 1992. After receiving his law degree, Obama moved to Chicago and became active in the Democratic Party. He organized Project Vote, a drive that registered tens of thousands of African Americans on voting rolls and that is credited with helping Democrat Bill Clinton win Illinois and capture the presidency in 1992. The effort also helped make Carol Moseley Braun, an Illinois state legislator, the first African American woman elected to the U.S. Senate. During this period, Obama wrote his first book and saw it published. The memoir, Dreams from My Father (1995), is the story of Obama's search for his biracial identity by tracing the lives of his now-deceased father and his extended family in Kenya. Obama lectured on constitutional law at the University of Chicago and worked as an attorney on civil rights issues.
In 1996 he was elected to the Illinois Senate, where, most notably, he helped pass legislation that tightened campaign finance regulations, expanded health care to poor families, and reformed criminal justice and welfare laws. In 2004 he was elected to the U.S. Senate, defeating Republican Alan Keyes in the first U.S. Senate race in which the two leading candidates were African Americans. While campaigning for the U.S. Senate, Obama gained national recognition by delivering the keynote address at the Democratic National Convention in July 2004. The speech wove a personal narrative of Obama's biography with the theme that all Americans are connected in ways that transcend political, cultural, and geographical differences. The address lifted Obama's once obscure memoir onto best-seller lists, and, after taking office the following year, Obama quickly became a major figure in his party. A trip to visit his father's home in Kenya in August 2006 gained international media attention, and Obama's star continued ascending. His second book, The Audacity of Hope (2006), a mainstream polemic on his vision for the United States, was published weeks later, instantly becoming a major best seller. In February 2007 he announced at the Old State Capitol in Springfield, Illinois, where Abraham Lincoln had served as a state legislator, that he would seek the Democratic Party's presidential nomination in 2008.
Obama's personal charisma, stirring oratory, and his campaign promise to bring change to the established political system resonated with many Democrats, especially young and minority voters. On January 3, 2008, Obama won a surprise victory in the first major nominating contest, the Iowa caucus, over Sen. Hillary Clinton, who was the overwhelming favourite to win the nomination. Five days later, however, Obama finished second to Clinton in the New Hampshire primary, and a bruising—and sometimes bitter—primary race ensued. Obama won more than a dozen states—including Illinois, his home state, and Missouri, a traditional political bellwether—on Super Tuesday, February 5. No clear front-runner for the nomination emerged, however, as Clinton won many states with large populations, such as California and New York. Obama produced an impressive string of victories later in the month, handily winning the 11 primaries and caucuses that immediately followed Super Tuesday, which gave him a significant lead in pledged delegates. His momentum slowed in early March when Clinton won significant victories in Ohio and Texas. Though still maintaining his edge in delegates, Obama lost the key Pennsylvania primary on April 22. Two weeks later he lost a close contest in Indiana but won the North Carolina primary by a large margin, widening his delegate lead over Clinton. She initially had a big lead in so-called superdelegates (Democratic Party officials allocated votes at the convention that were unaffiliated with state primary results), but, with Obama winning more states and actual delegates, many peeled away from her and went to Obama. On June 3, following the final primaries in Montana and South Dakota, the number of delegates pledged to Obama surpassed the total necessary to claim the Democratic nomination.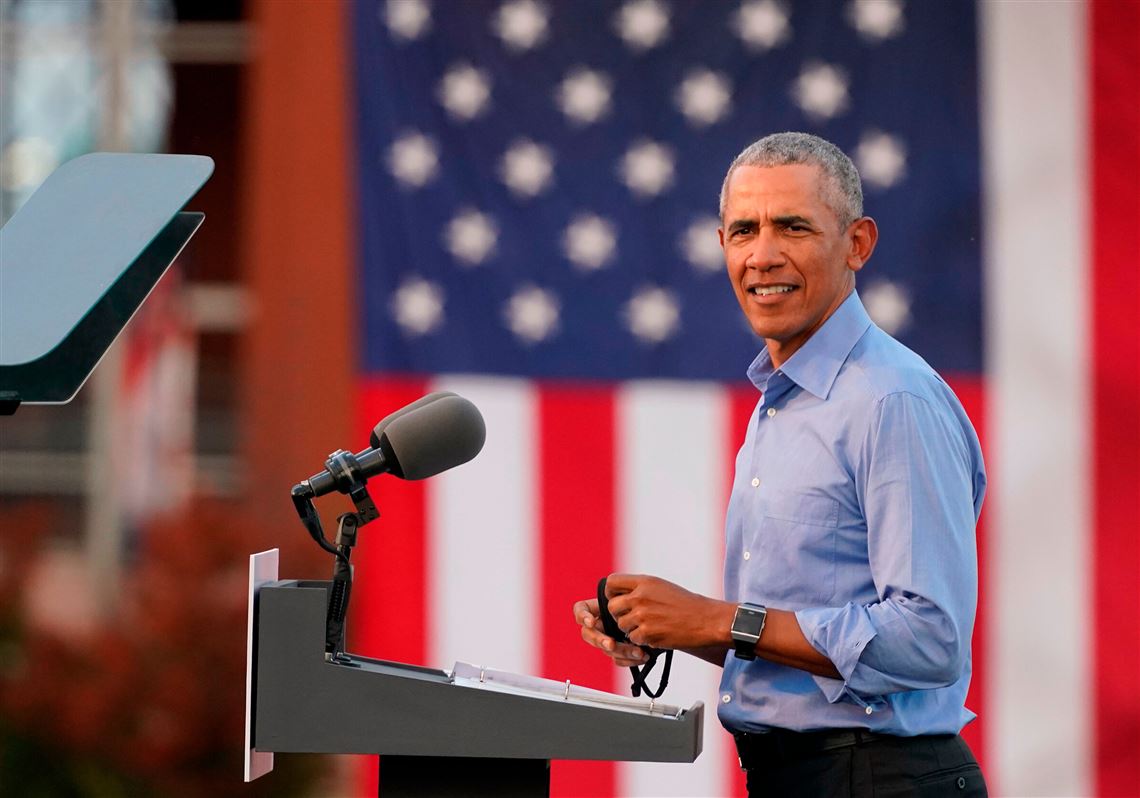 On August 27 Obama became the first African American to be nominated for the presidency by either major party and went on to challenge Republican Sen. John McCain for the country's highest office. McCain criticized Obama, still a first-term senator, as being too inexperienced for the job. To counter, Obama selected Joe Biden, a veteran senator from Delaware who had a long resume of foreign policy expertise, to be his vice presidential running mate. Obama and McCain waged a fierce and expensive contest. Obama, still bolstered by a fever of popular support, eschewed federal financing of his campaign and raised hundreds of millions of dollars, much of it coming in small donations and over the Internet from a record number of donors. Obama's fund-raising advantage helped him buy massive amounts of television advertising and organize deep grassroots organizations in key battleground states and in states that had voted Republican in previous presidential cycles.
Obama won the election, capturing nearly 53 percent of the popular vote and 365 electoral votes. Not only did he hold all the states that John Kerry had won in the 2004 election, but he also captured a number of states (e.g., Colorado, Florida, Nevada, Ohio, and Virginia) that the Republicans had carried in the previous two presidential elections. On election night tens of thousands gathered in Chicago's Grant Park to see Obama claim victory. Shortly after his win, Obama resigned from the Senate. On January 20, 2009, hundreds of thousands turned out in Washington, D.C., to witness Obama taking the oath of office as president.
Obama signed many landmark bills into law during his first two years in office. The main reforms that were passed include the Affordable Care Act (commonly referred to as ACA or "Obamacare"), although without a public health insurance option, the Dodd–Frank Wall Street Reform and Consumer Protection Act, and the Don't Ask, Don't Tell Repeal Act of 2010. The American Recovery and Reinvestment Act of 2009 and Tax Relief, Unemployment Insurance Reauthorization, and Job Creation Act of 2010 served as economic stimuli amidst the Great Recession. After a lengthy debate over the national debt limit, he signed the Budget Control and the American Taxpayer Relief Acts. In foreign policy, he increased U.S. troop levels in Afghanistan, reduced nuclear weapons with the United States–Russia New START treaty, and ended military involvement in the Iraq War. He ordered military involvement in Libya for the implementation of the UN Security Council Resolution 1973, contributing to the overthrow of Muammar Gaddafi. He also ordered the military operations that resulted in the deaths of Osama bin Laden and suspected Yemeni Al-Qaeda operative Anwar al-Awlaki.
After winning re-election by defeating Republican opponent Mitt Romney, Obama was sworn in for a second term in 2013. During this term, he promoted inclusion for LGBT Americans. His administration filed briefs that urged the Supreme Court to strike down same-sex marriage bans as unconstitutional (United States v. Windsor and Obergefell v. Hodges); same-sex marriage was legalized nationwide in 2015 after the Court ruled so in Obergefell. He advocated for gun control in response to the Sandy Hook Elementary School shooting, indicating support for a ban on assault weapons, and issued wide-ranging executive actions concerning global warming and immigration. In foreign policy, he ordered military intervention in Iraq in response to gains made by ISIL after the 2011 withdrawal from Iraq, continued the process of ending U.S. combat operations in Afghanistan in 2016, promoted discussions that led to the 2015 Paris Agreement on global climate change, initiated sanctions against Russia following the invasion in Ukraine and again after Russian interference in the 2016 United States elections, brokered the JCPOA nuclear deal with Iran, and normalized U.S. relations with Cuba. Obama nominated three justices to the Supreme Court: Sonia Sotomayor and Elena Kagan were confirmed as justices, while Merrick Garland faced partisan obstruction from the Republican-led Senate, which never held hearings or a vote on the nomination.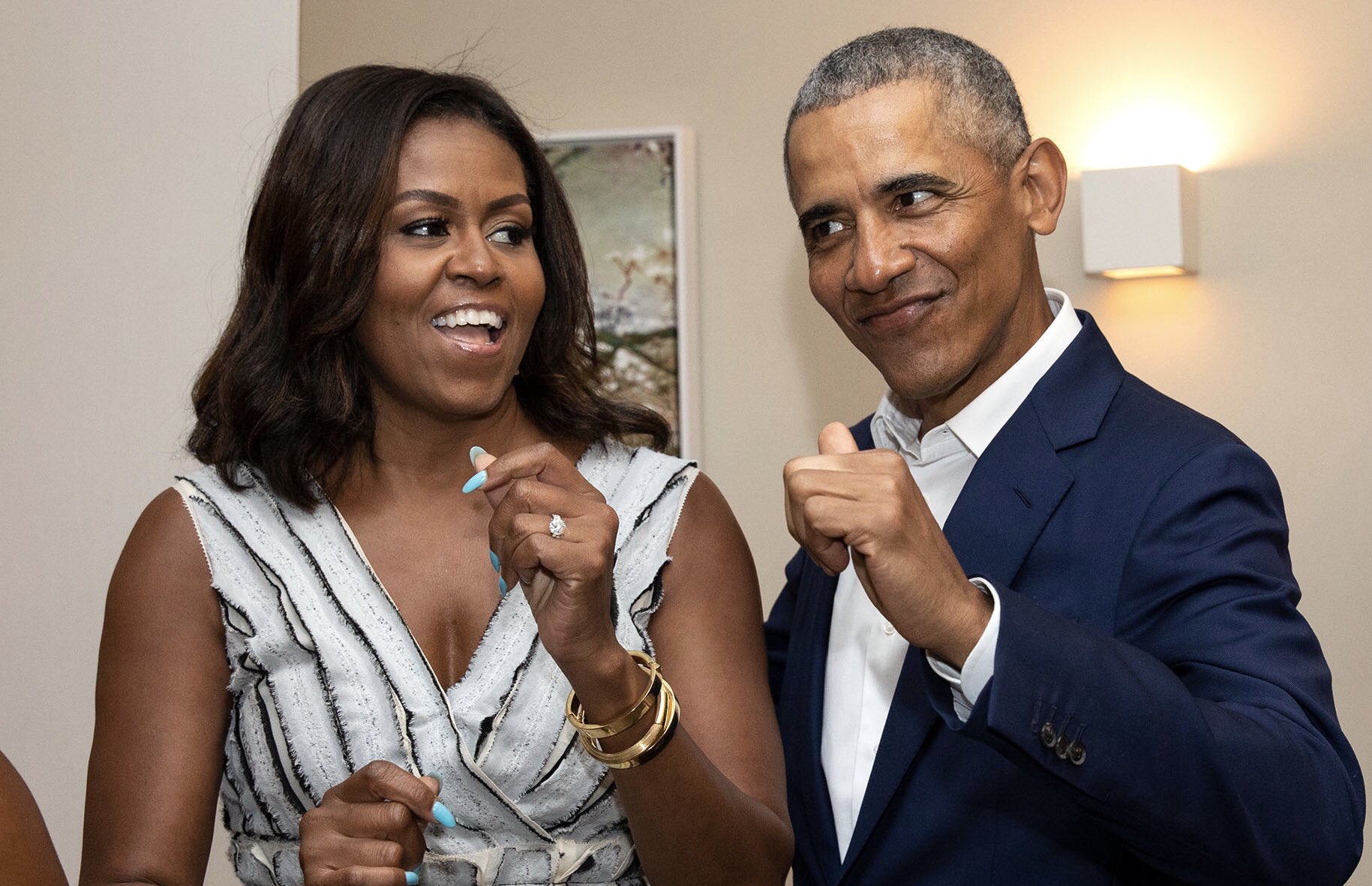 During Obama's term in office, the United States' reputation abroad, as well as the American economy, significantly improved. His presidency has generally been regarded favorably, and evaluations of his presidency among historians, political scientists, and the general public frequently place him among the upper tier of American presidents. Obama left office in January 2017 and continues to reside in Washington, D.C.