Kids everywhere thought they didn't have to study…they were wrong.
COVID-19 is spreading and with it, so are school closures in an effort to slow transmission. I imagine life looks something like this: kids were thrilled that school closed, parents were concerned about their education, and everyone is already feeling cooped up from staying home.
If your kids are bouncing off the walls, why not keep them entertained and educated through Scholastic's new Learn at Home website. It offers daily courses, mostly geared toward grade school and middle school, including those for kindergarten through 6th grade and higher. In addition, it's completely free, accessible via all digital devices, including smartphones, and no sign up is required.
The website currently has about five days of classes available, and more is on the way. It provides approximately three hours of learning per day, covering ELA, STEM, Science, Social Studies, and Social-Emotional Learning. Students will learn these subjects via writing and research projects based on nonfiction articles and stories, virtual field trips, reading and geography challenges, and more.
"As more and more teachers, students, and families around the world are affected by the coronavirus, our priority is to support them in the best way we know how—by providing them with rich stories and meaningful projects that will keep kids academically active," said Lauren Tarshis, senior vice president and editor-in-chief/publisher, Scholastic Classroom Magazines. "We designed Scholastic Learn At Home knowing that administrators and teachers need to create extensive virtual learning plans, quickly, and that students need uplifting and engaging experiences. Our hope is that even though daily routines are being disrupted and students may not have valuable time in school with their educators, together we can support meaningful learning at home while it is necessary."
To learn more and to access Scholastic Learn At Home, visit: http://www.scholastic.com/learnathome.
Here are more fun  activities to do while inside:
DIY Jellyfish
Paper plates and yarn transform into these denizens of the deep. If you use glow-in-the-dark acrylic paint, you can even see their "bioluminescence" in action when you turn out the lights.
DIY Tattoo-Patterned Planter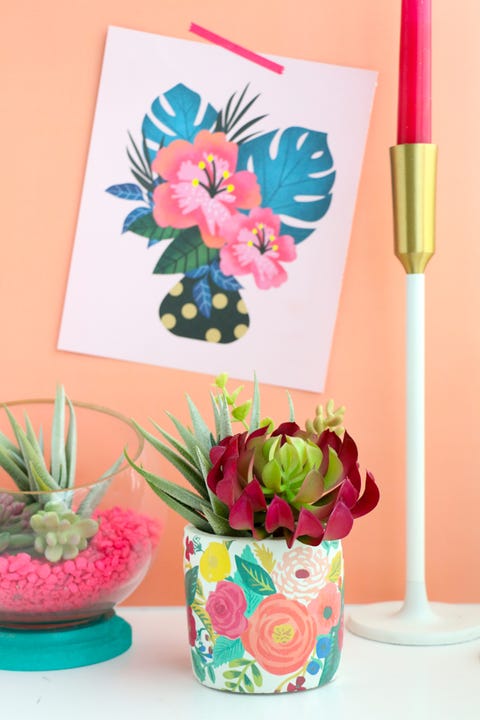 If you have a printer, you can get some printable temporary tattoo paper and use it to dress up old planters, mugs, pencil cups, and the like. (And if you don't have a printer, you can just use a lot of little, store-bought temp tattoos.) Tweens will have a great time finding patterns that match their bedrooms or school supplies.
You probably have empty tissue boxes lying around the house already. When you're done, use the extra pom-poms to "feed" the monster. Turn it into a minute-to-win-it game by seeing how many pom-poms players can toss into the monster's mouth in 60 seconds.
Get the tutorial at The Best Ideas for Kids »
DIY Flight School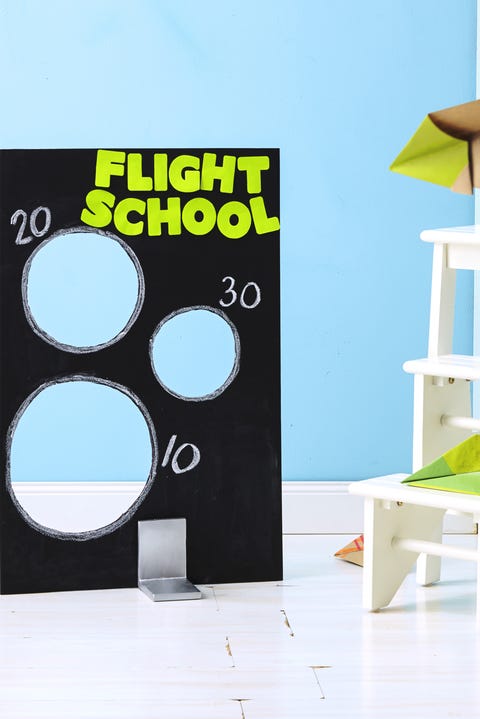 These paper planes are perfect for kids — just fold and let your imagination fly. Increase the challenge by making some cardboard targets for the planes to fly through.
Paper Bracelets
We love a two-for-one activity: First, paint abstract shapes with watercolors, and then have older kids cut the paper into strips and fold them into wearable art.
Get the tutorial at Picklebums »
Thumbprint Family Tree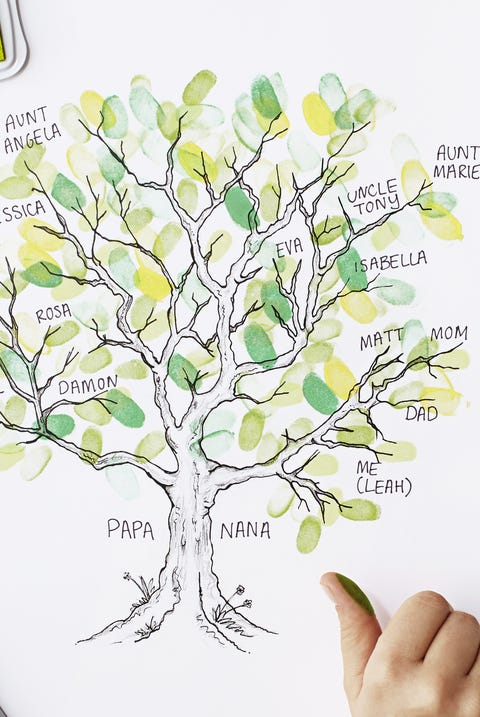 Get in touch with your roots via a hands-on genealogical project. Dot the print-out template with thumbprint leaves, then start mapping extended relatives galore.
Fairy Jar
Glitter and glow sticks make it possible to "capture" a fairy and watch as her magic illuminates a colorful jar. Shake it up for some more magic.
Skee Ball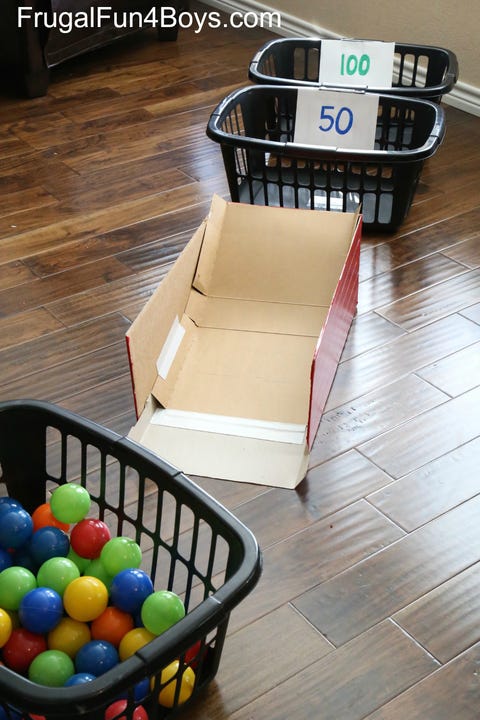 Dump out the laundry baskets for an indoor arcade game. Launched off a cardboard ramp, plastic balls score major points with bored kiddos.
Get the tutorial at Frugal Fun for Boys and Girls »
A few websites to find free activities include: